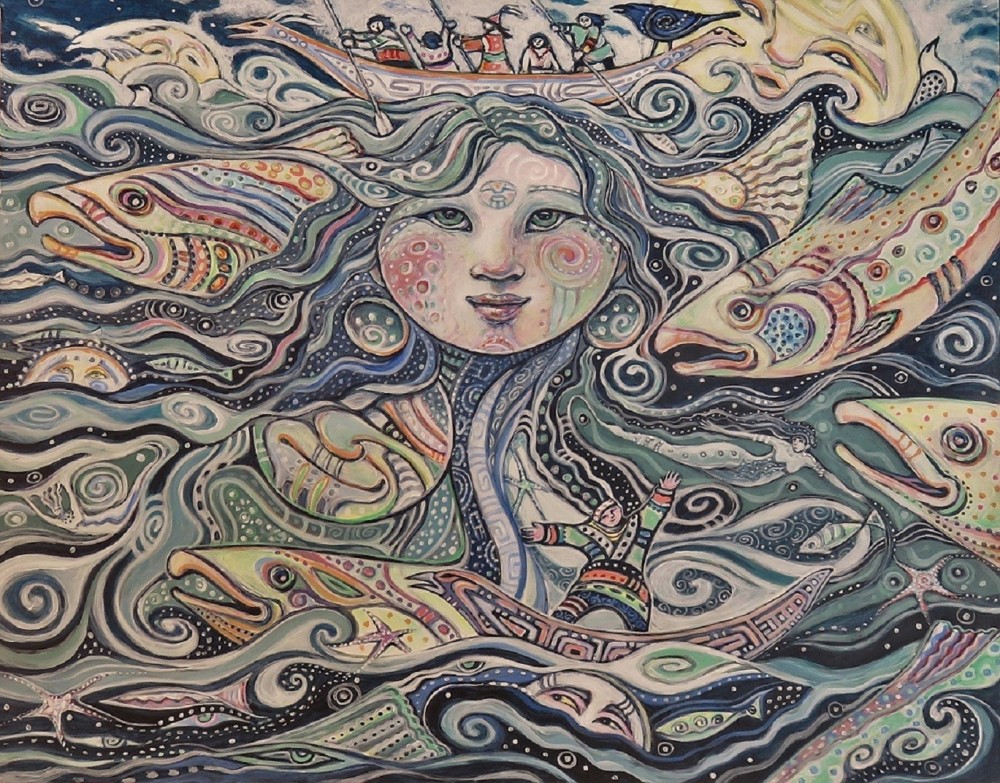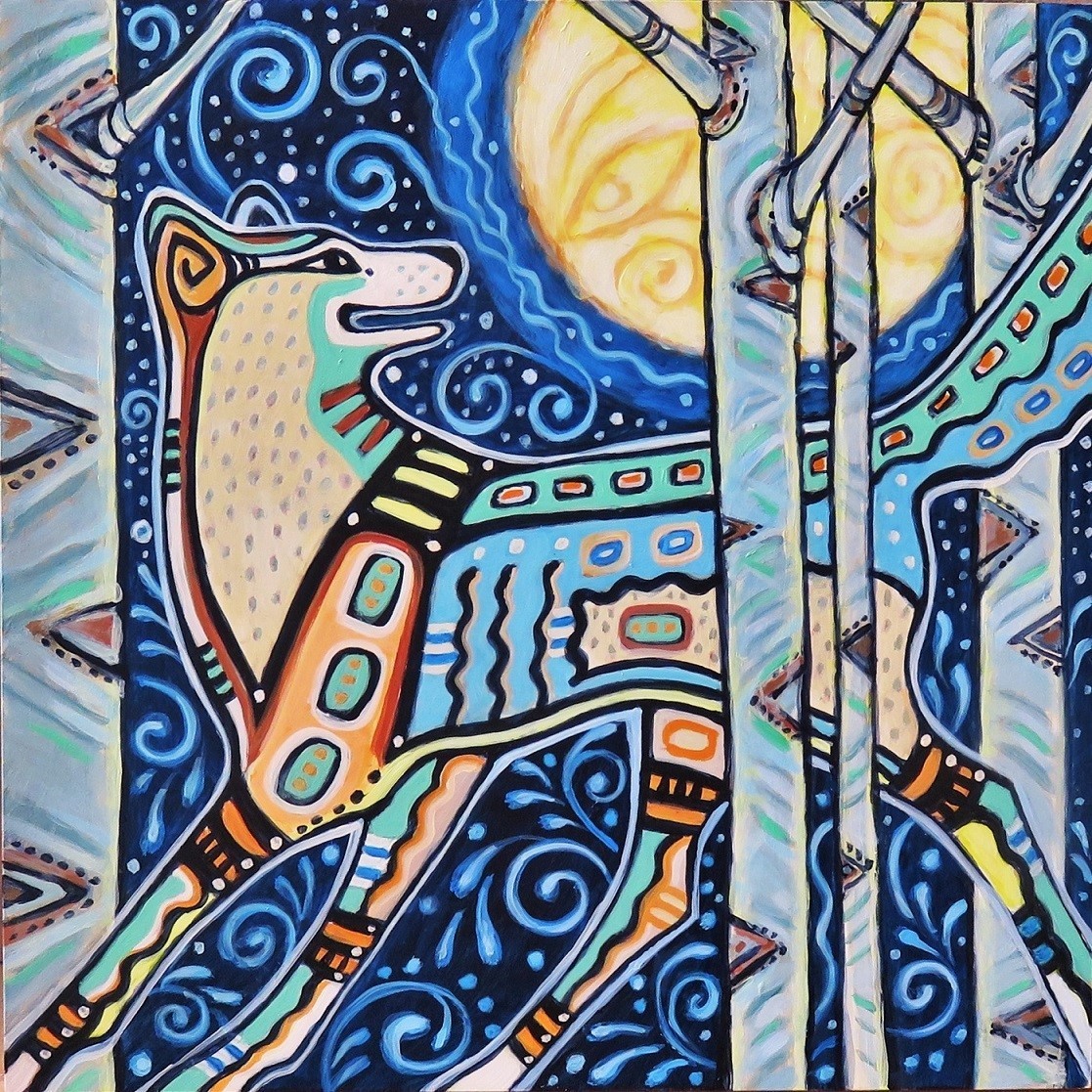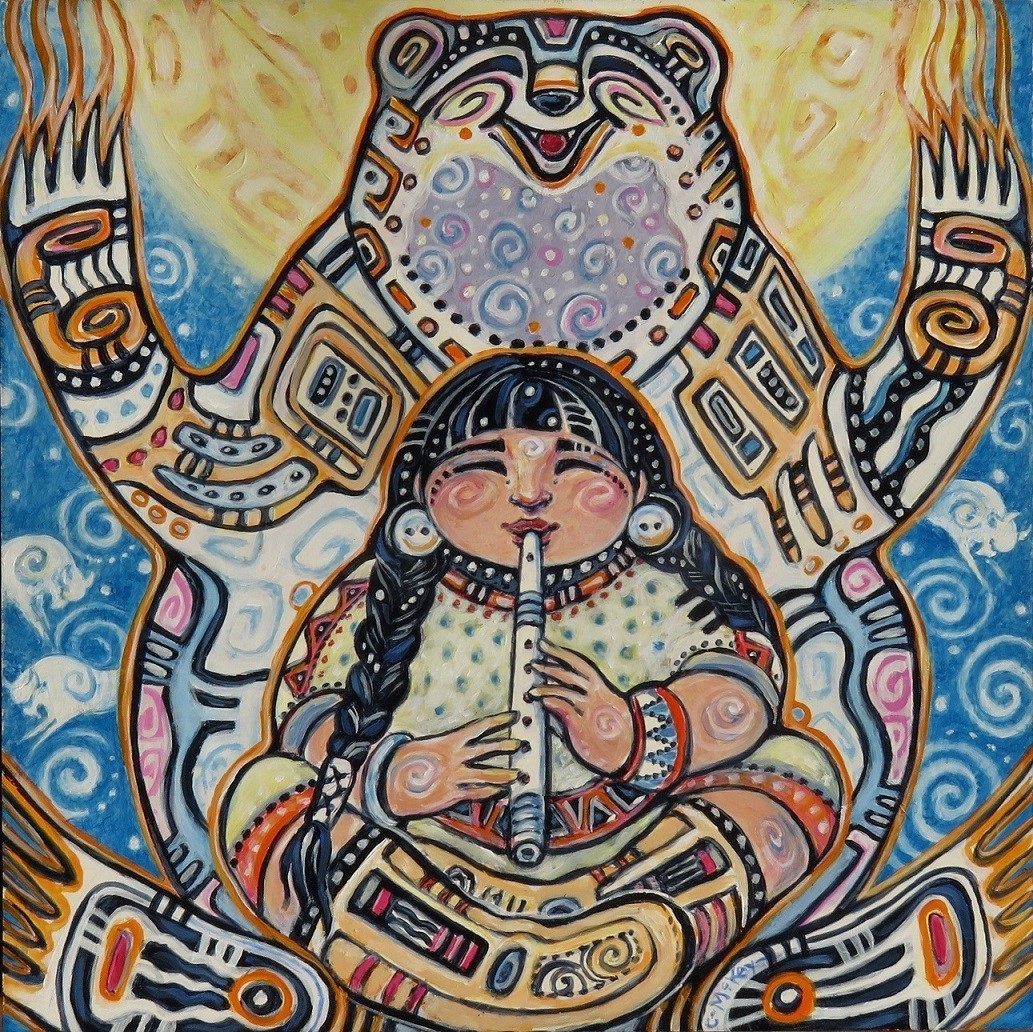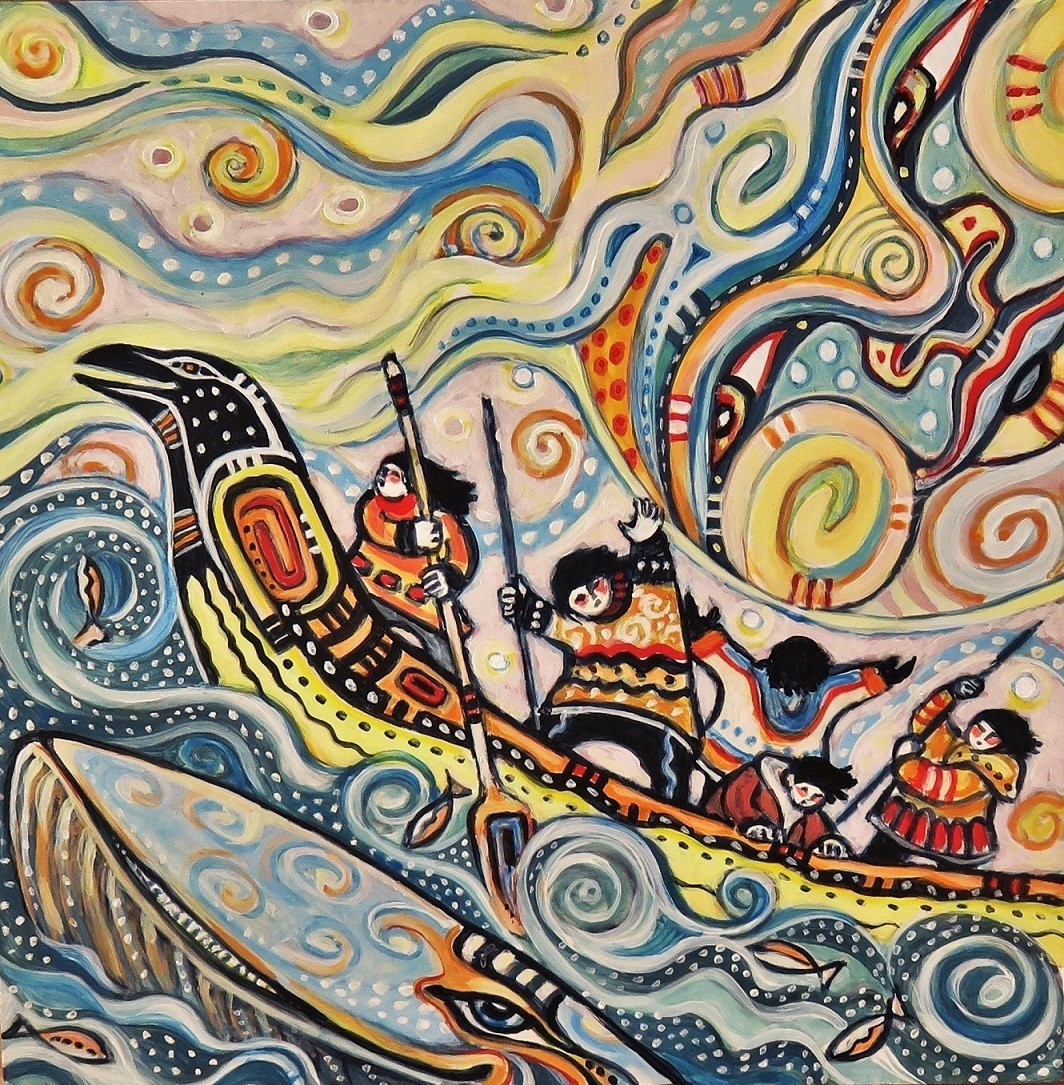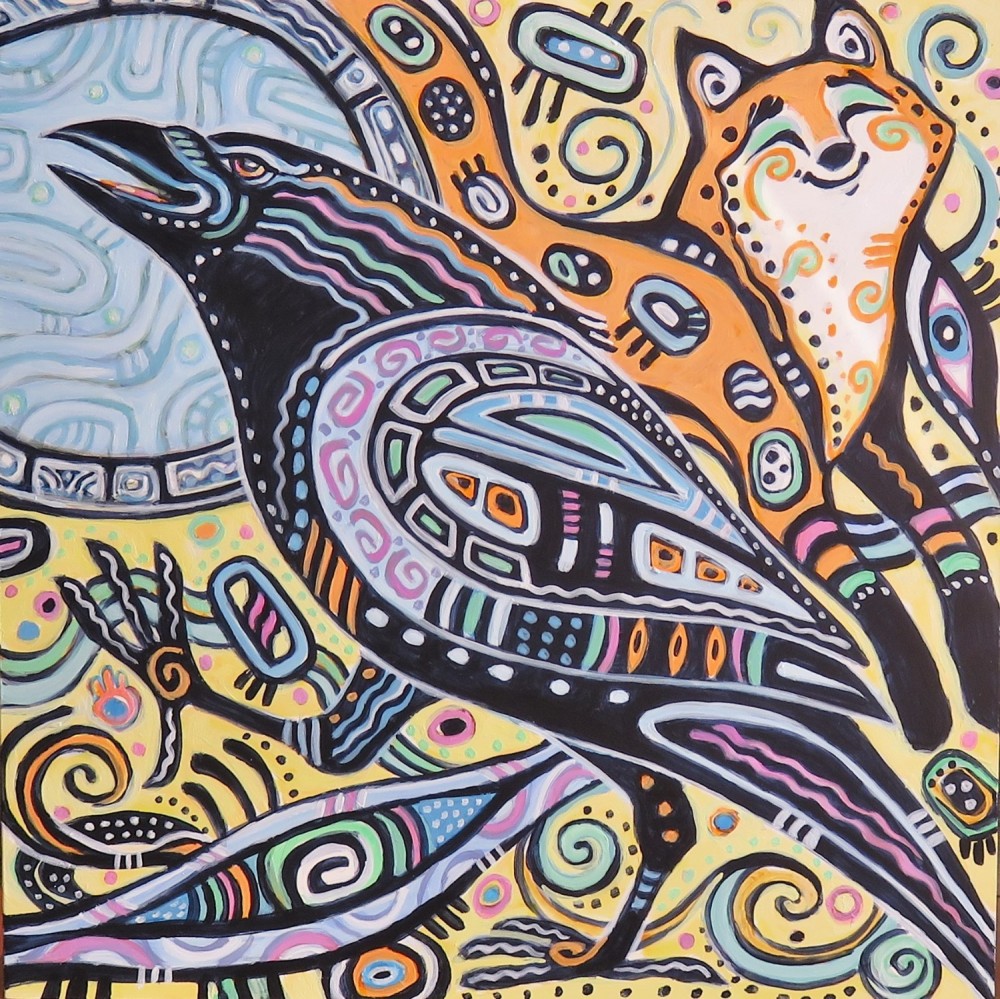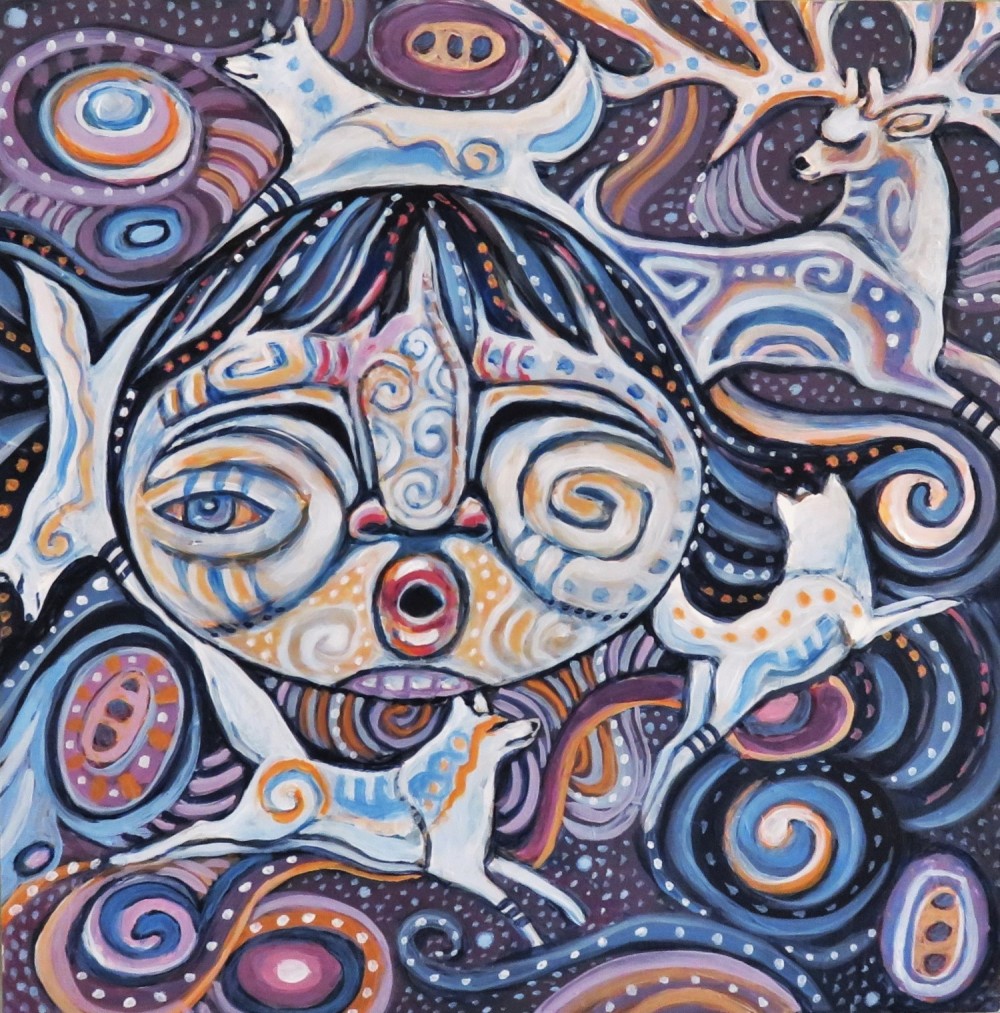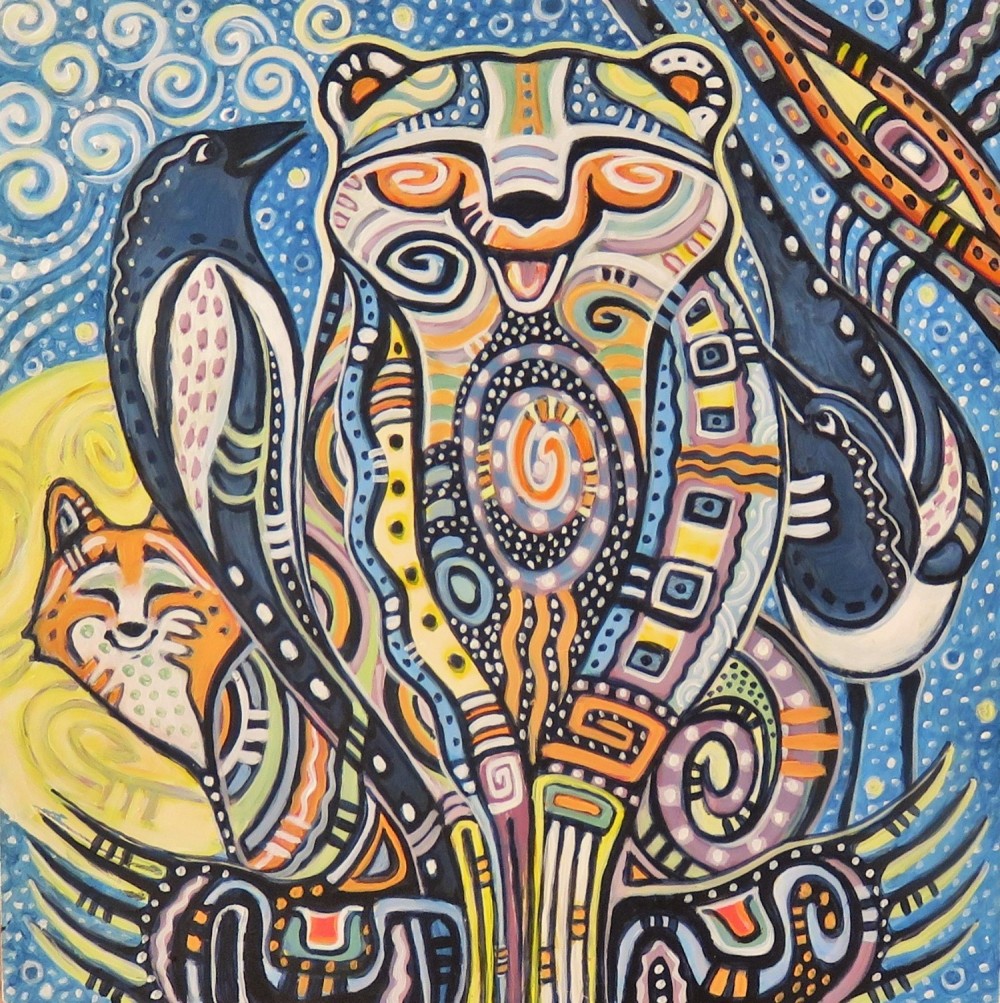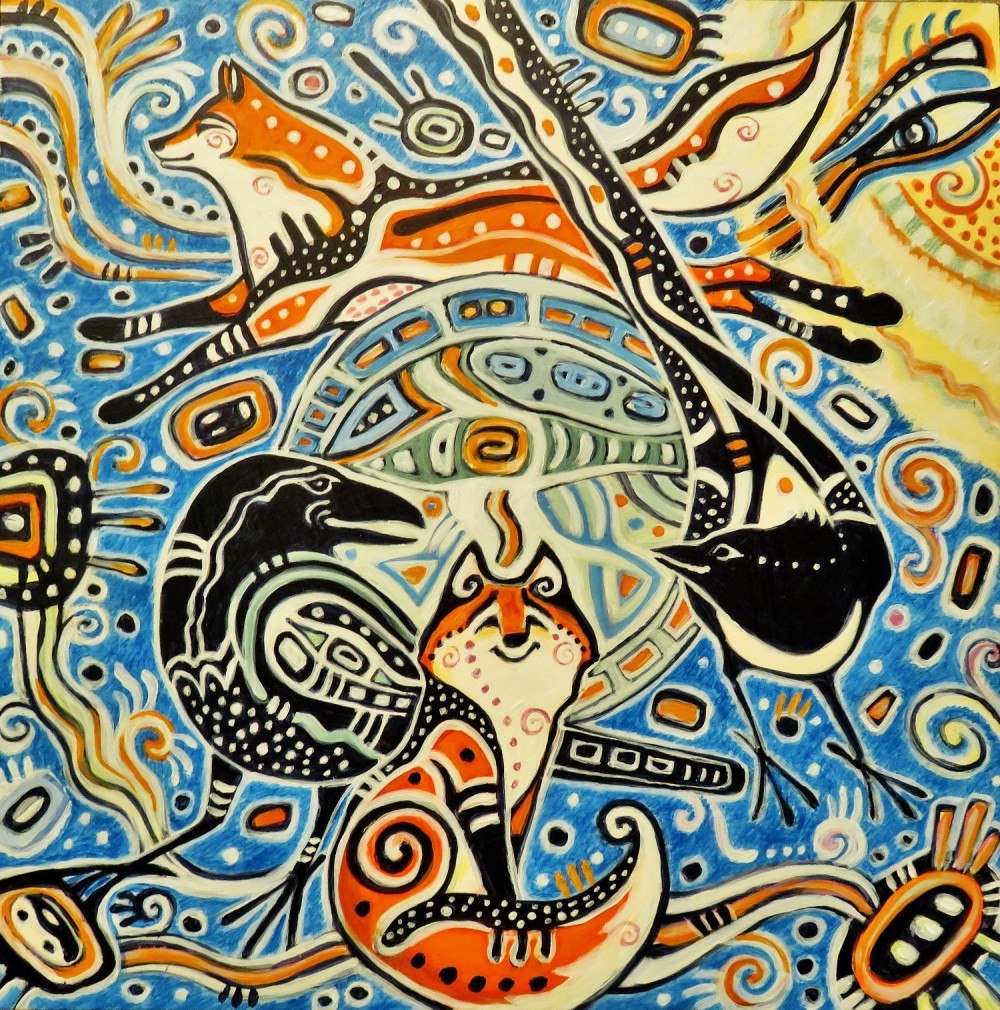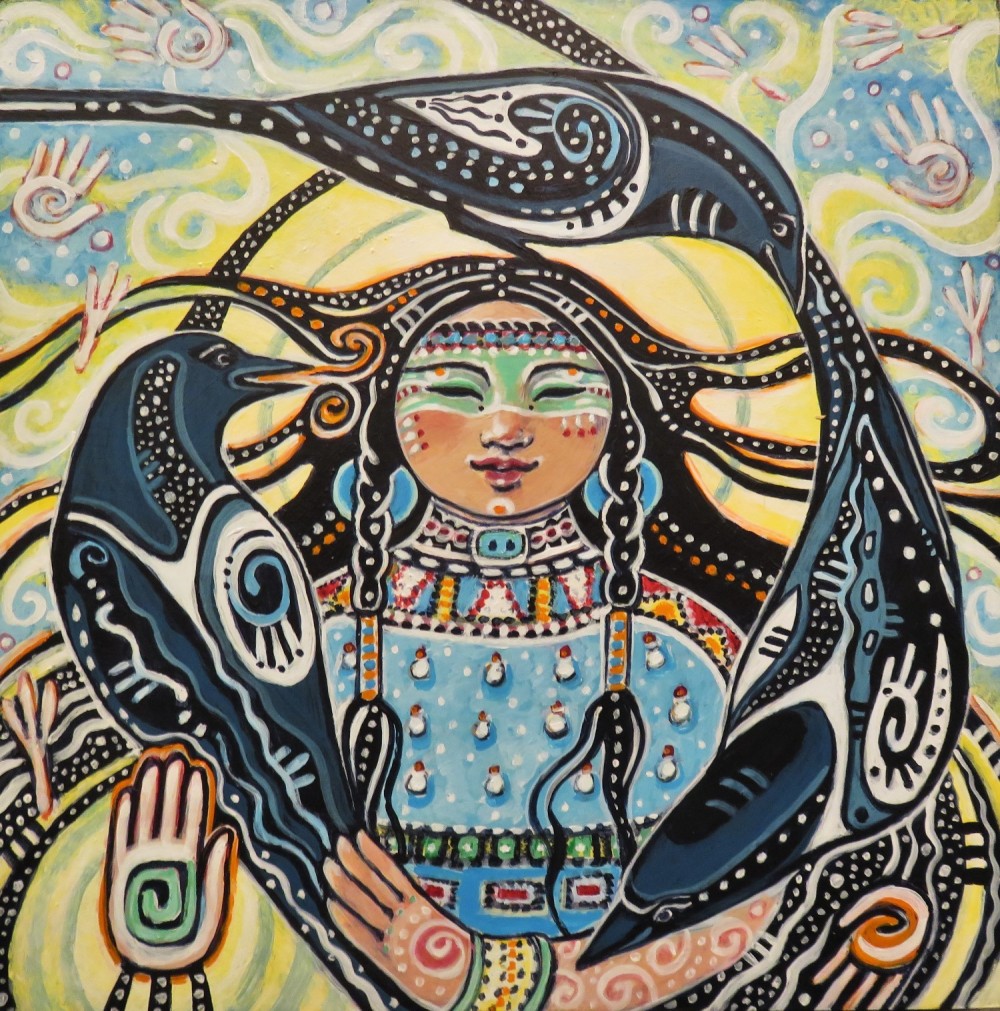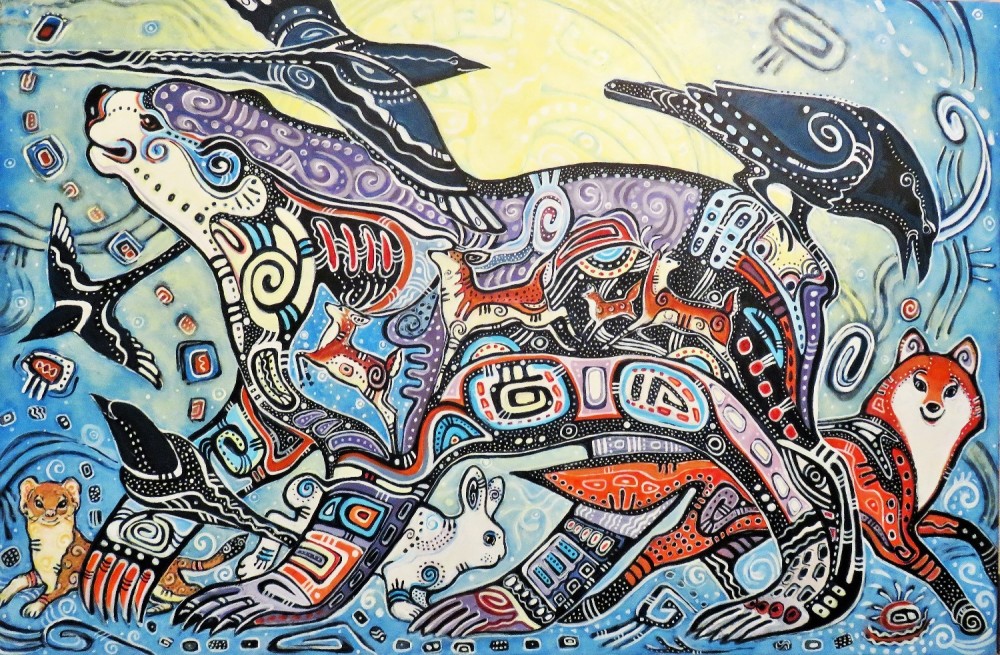 I paint with acrylic on board, most often "Ampersand Claybord" because of its silky surface. The large paintings (2-4 feet +) are created on prepared board. The paintings are 3/4 to 2 inches deep depending on the size & painted black for clean unframed edges. My husband casts bronze plaques with my own designs, including my signature (see right pic). These small plaques are attached to the sides. Sometimes, horsehair attachments are added as seems fitting [they include horsehair, porcelain beads, Czech glass, turquoise, bone, brass &/or "tin" cones, & hemp twine].

If you are interested, request pricing or have other questions, please contact me at my email address: cimckay.4@gmail.com ​​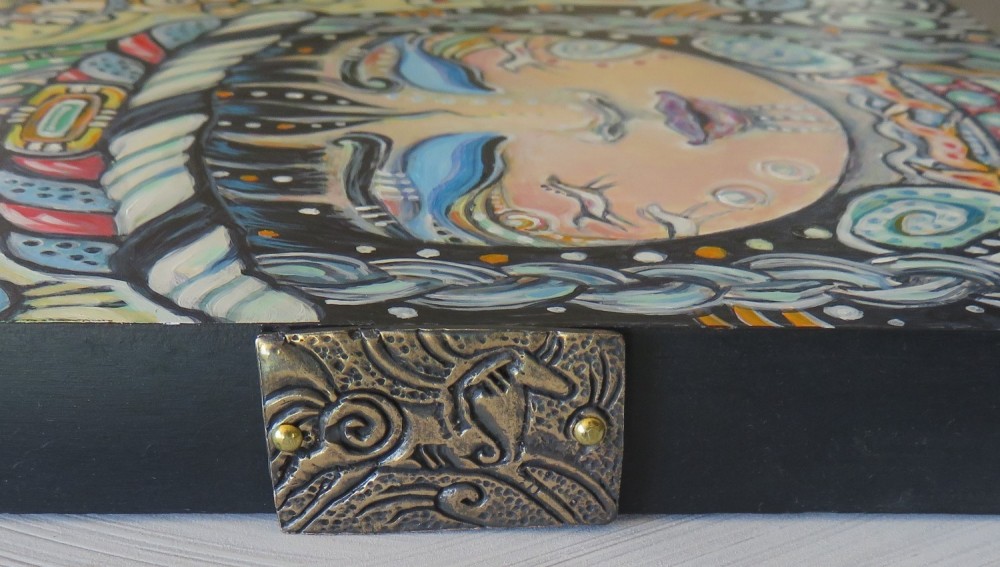 Trickster Brothers

- 8x8"
Healing Song

- 8x8" with two horsehair attachments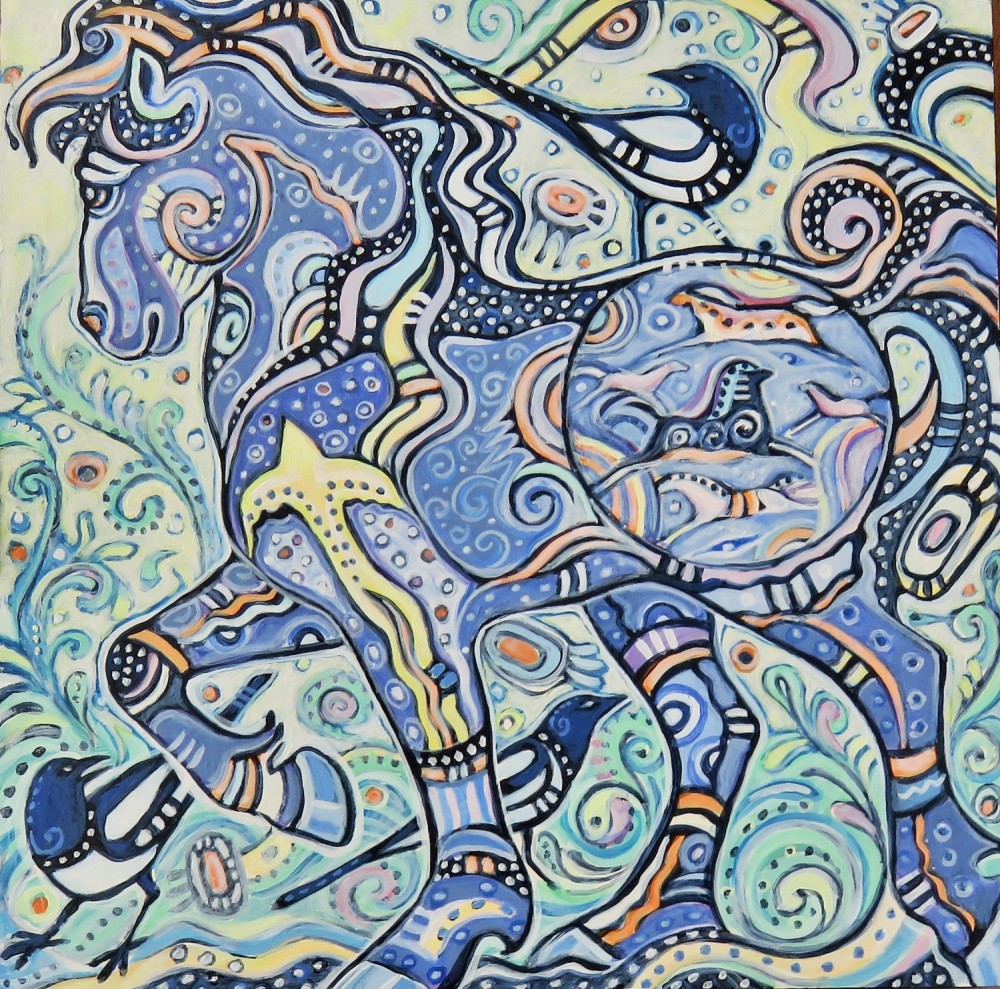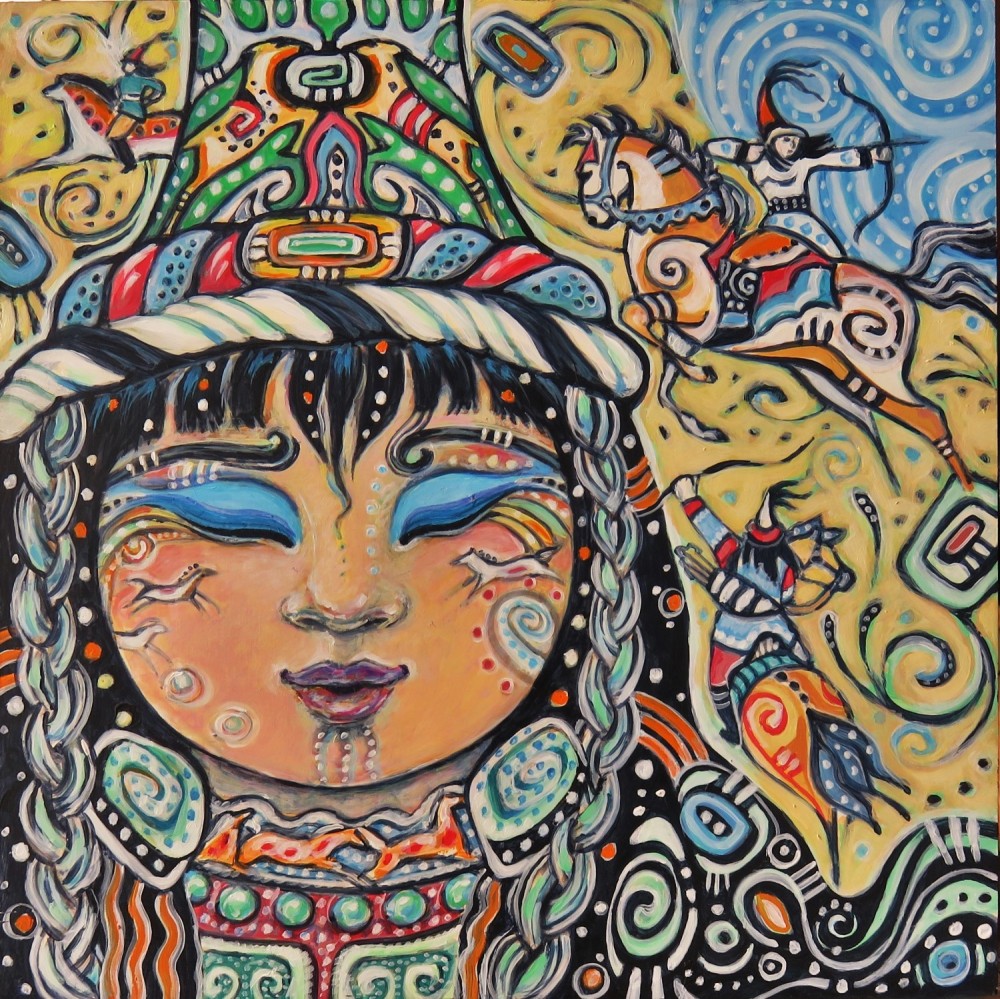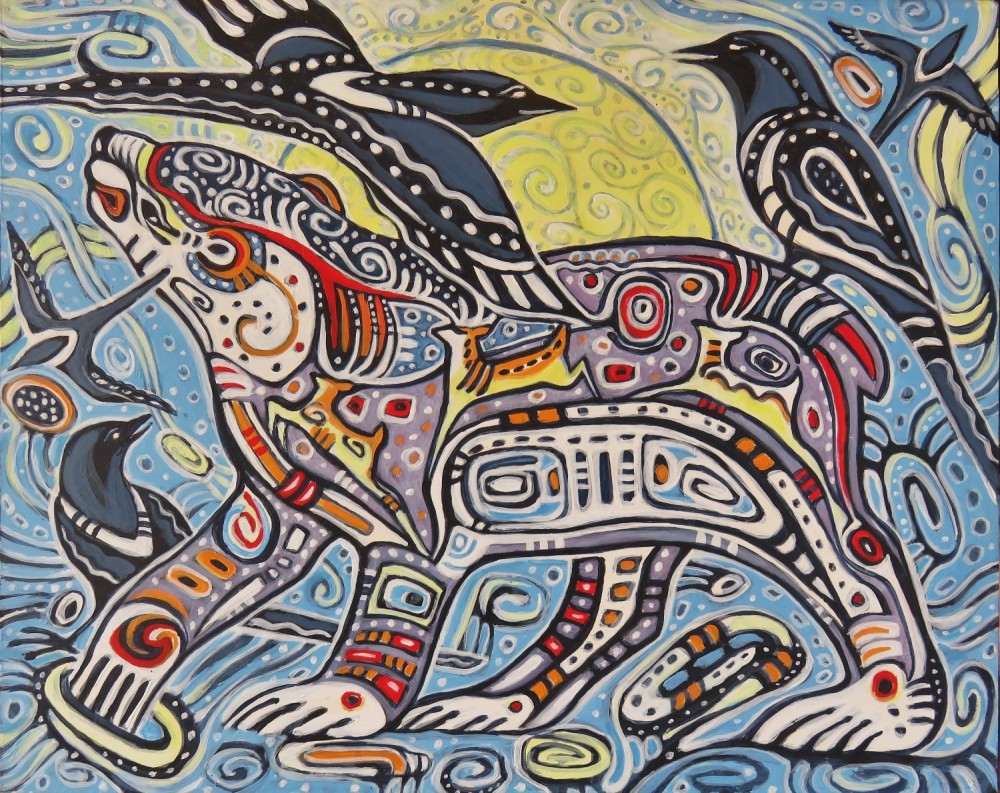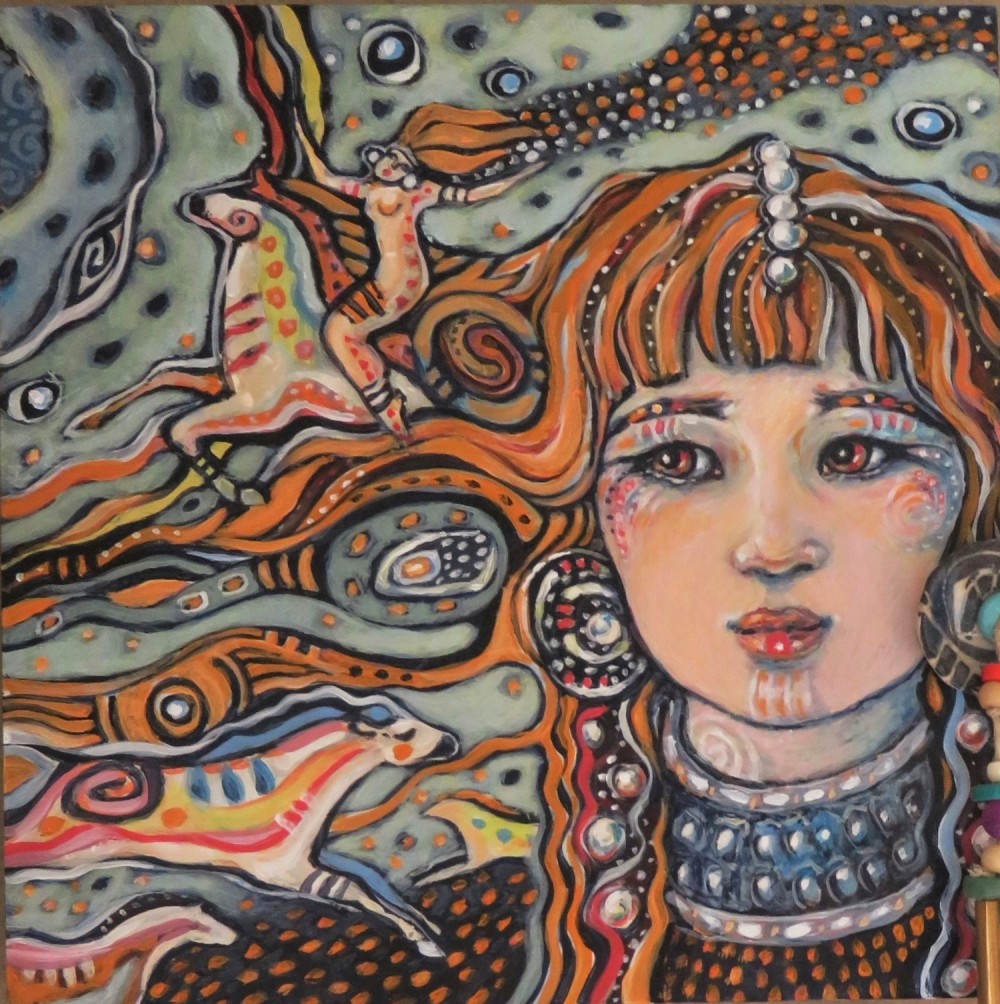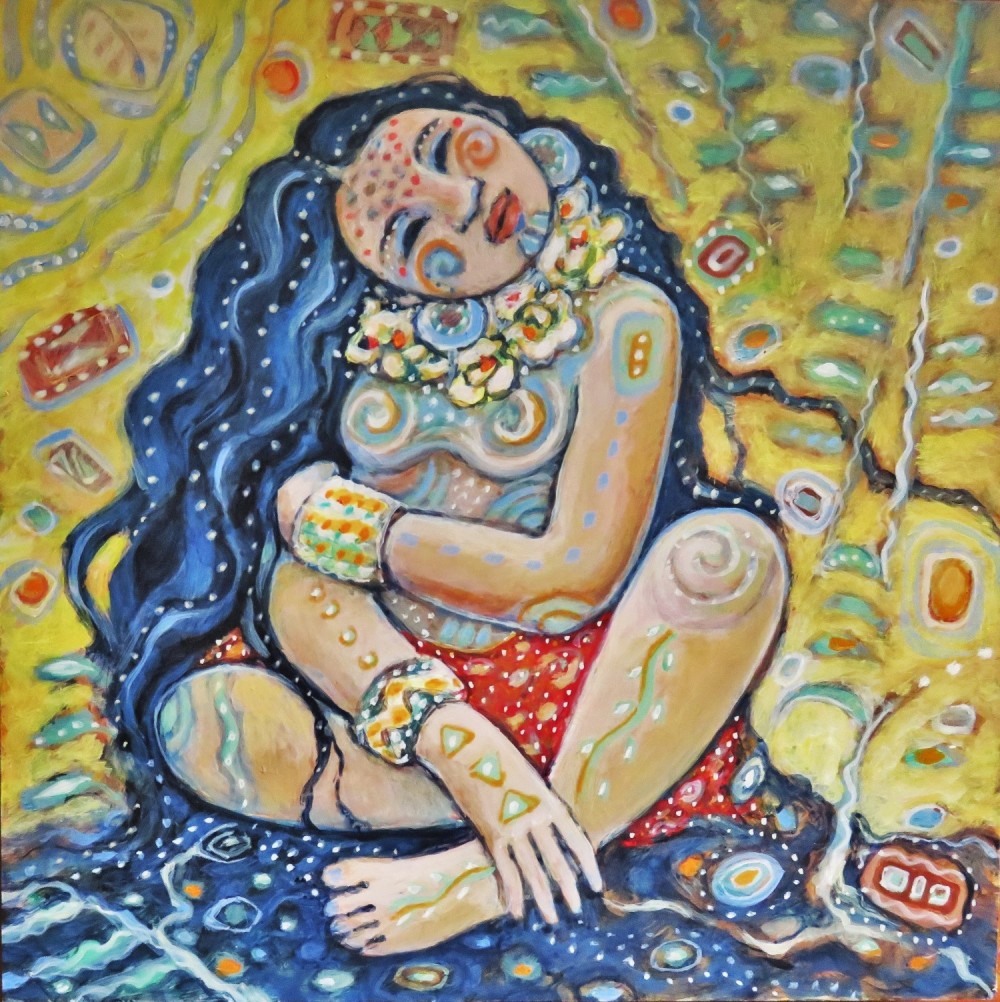 Ho'olo i na moe'uhane
​[Listen to Dreams] - 8x8"​
Epona

- 8x8" with single horsehair attachment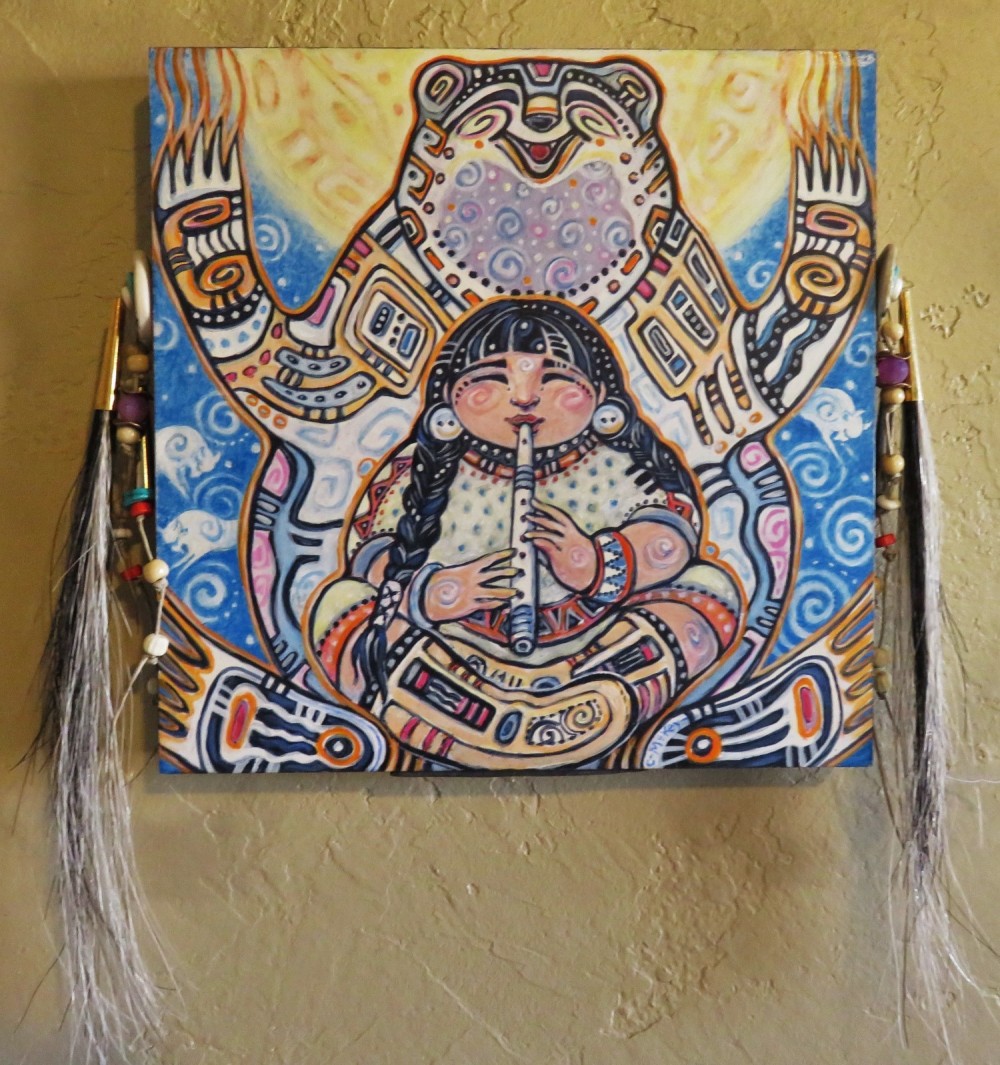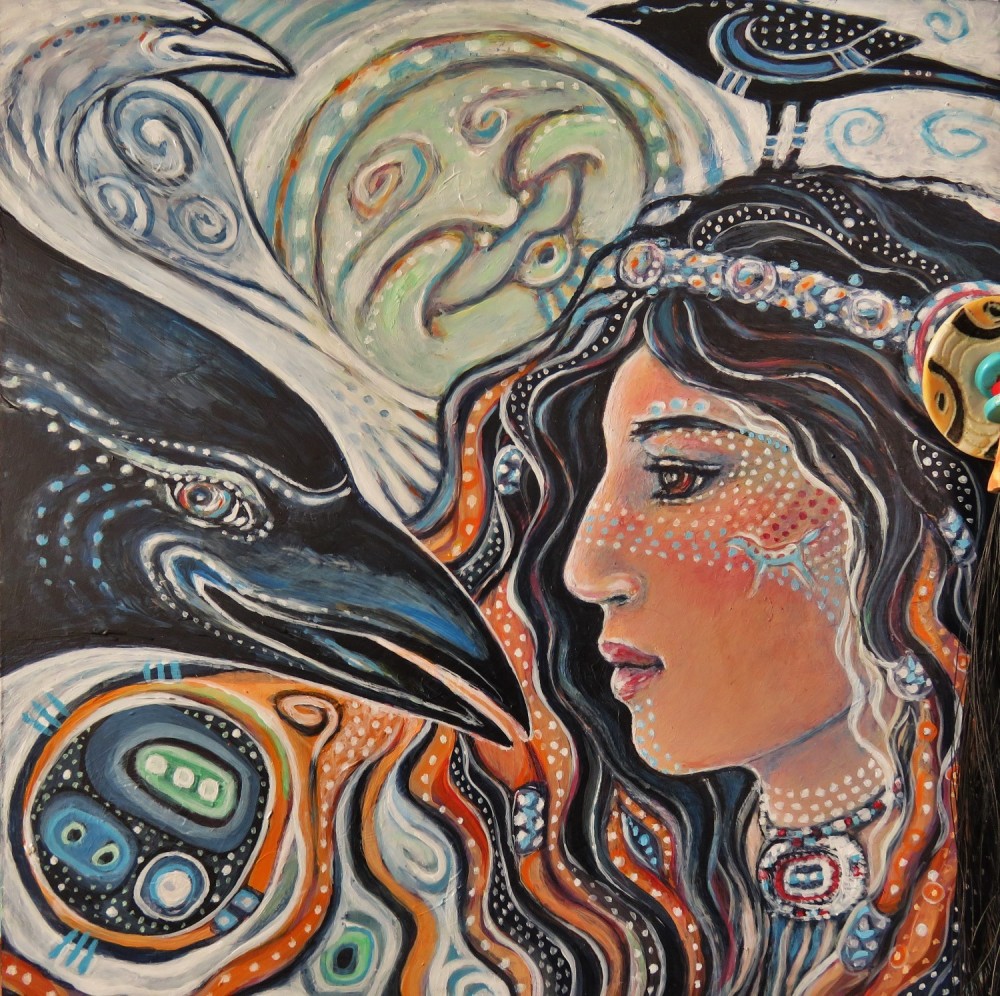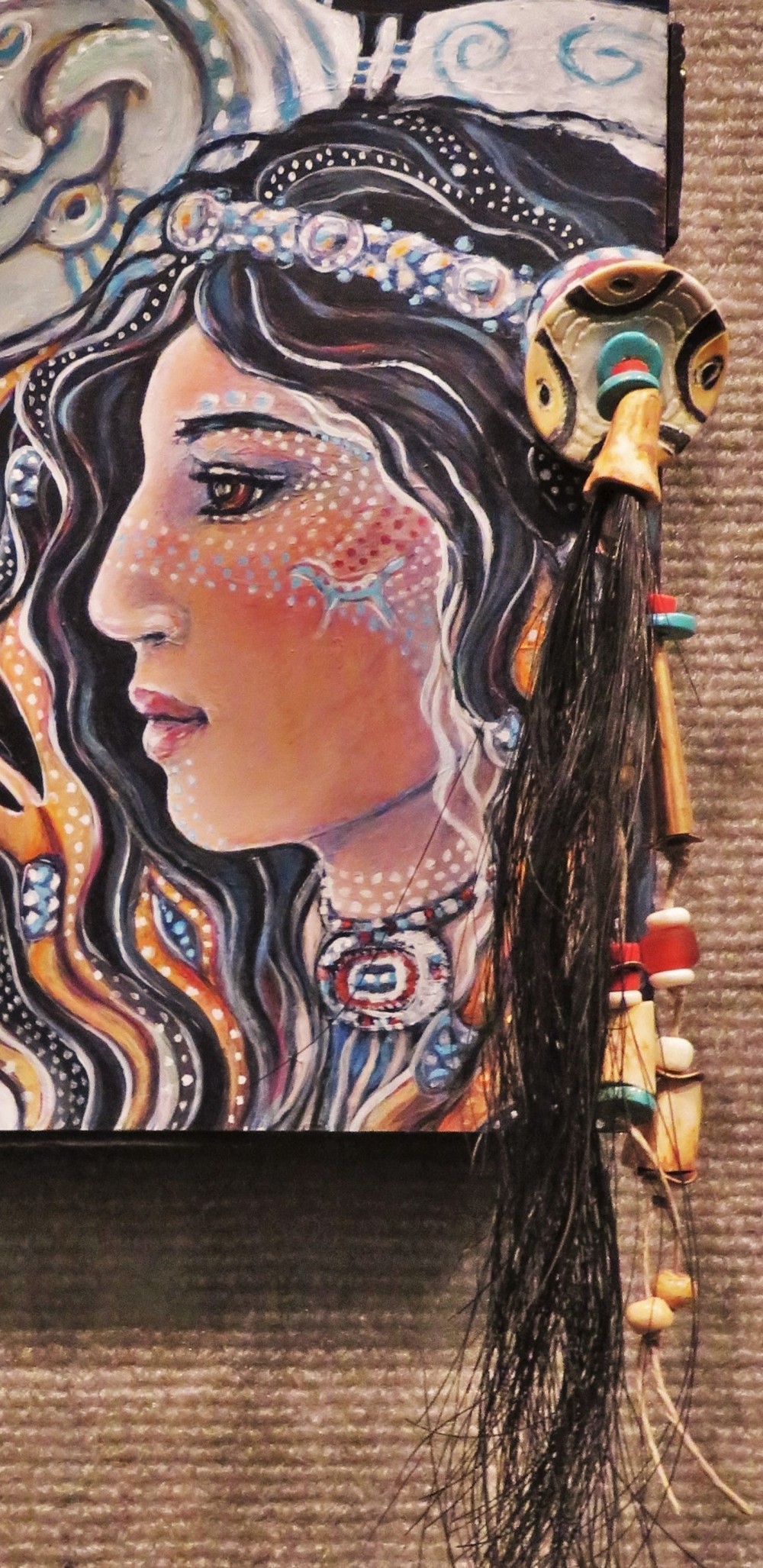 Grandfather Talks, She Listens

​ -

8x8" with single horsehair attachment​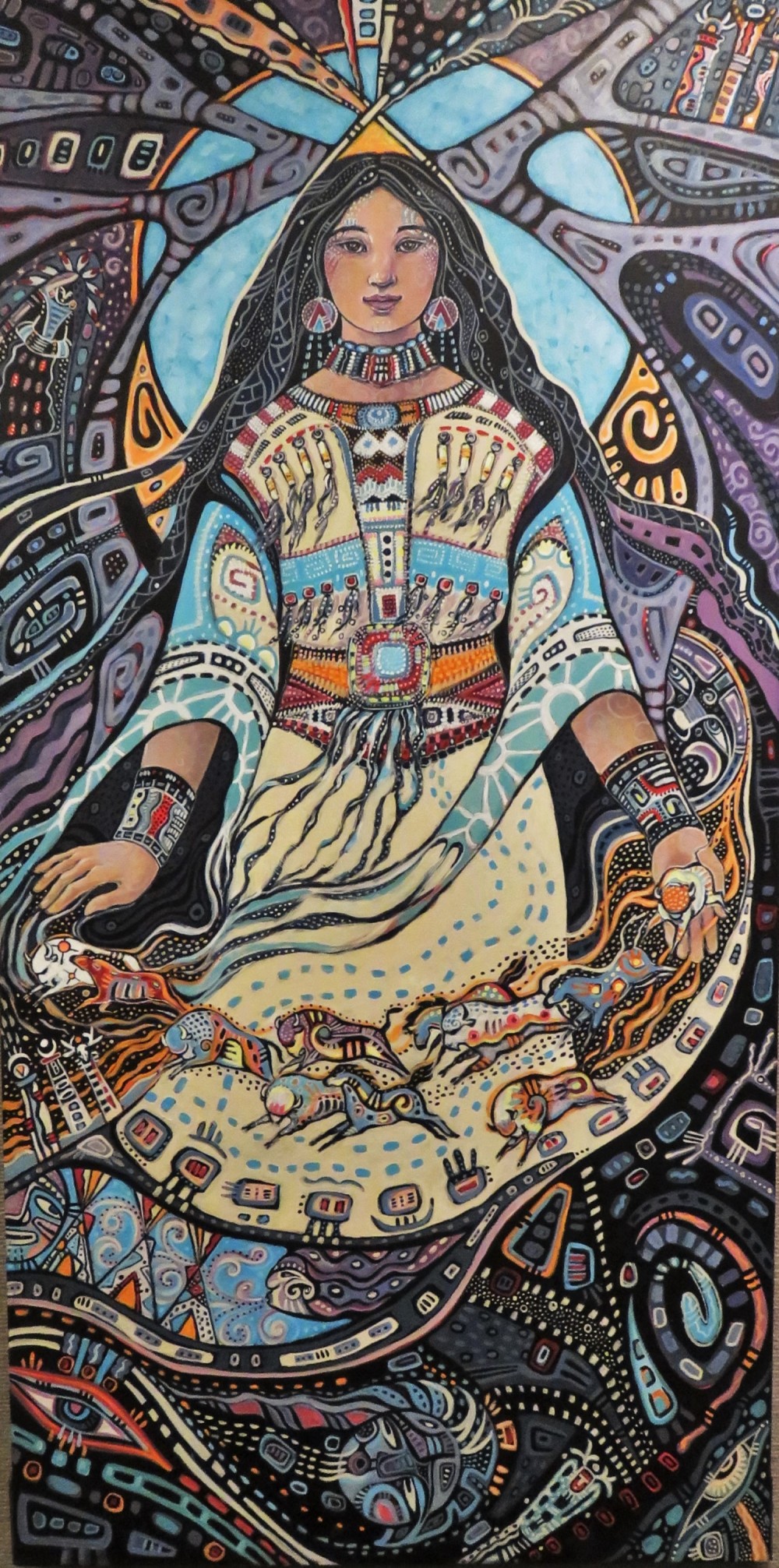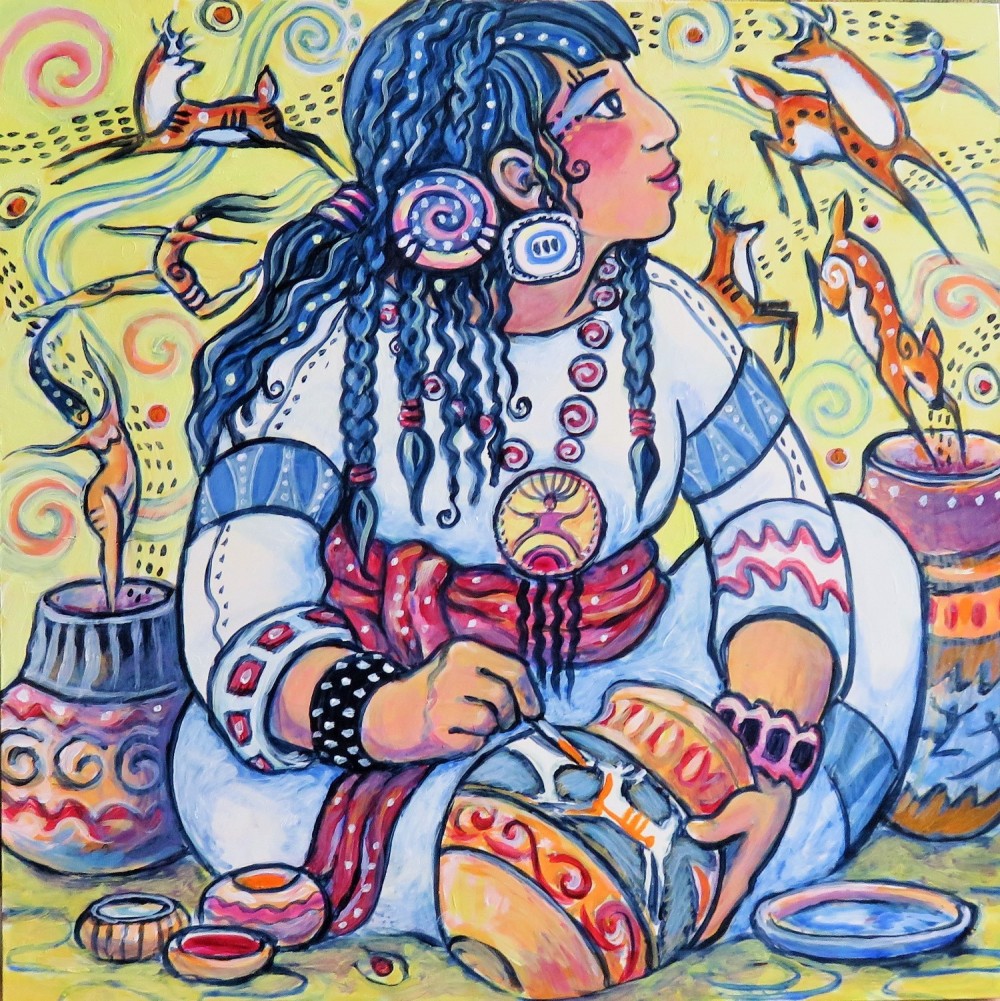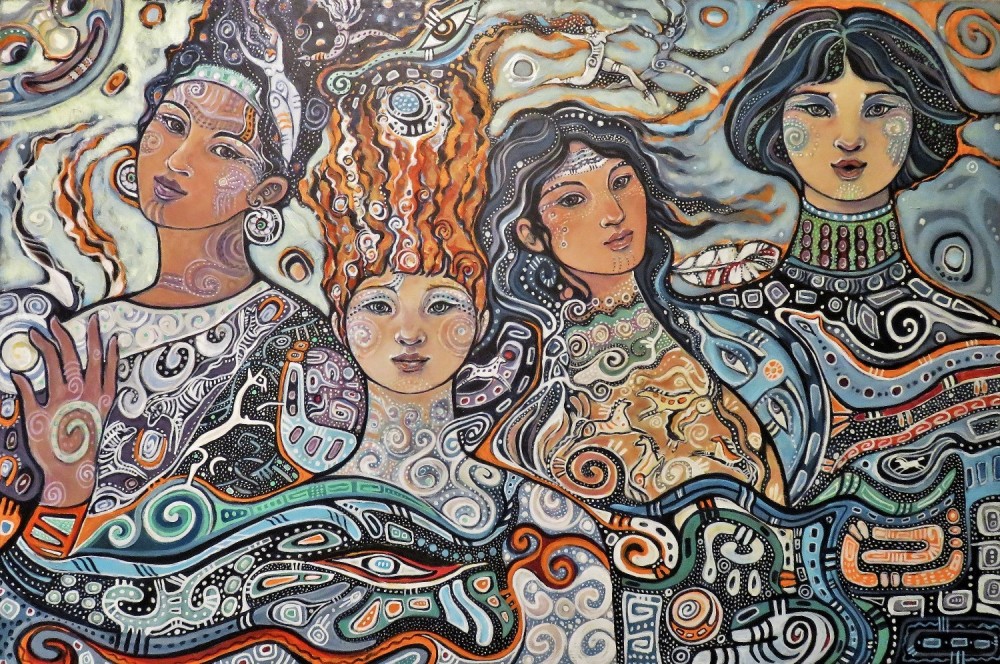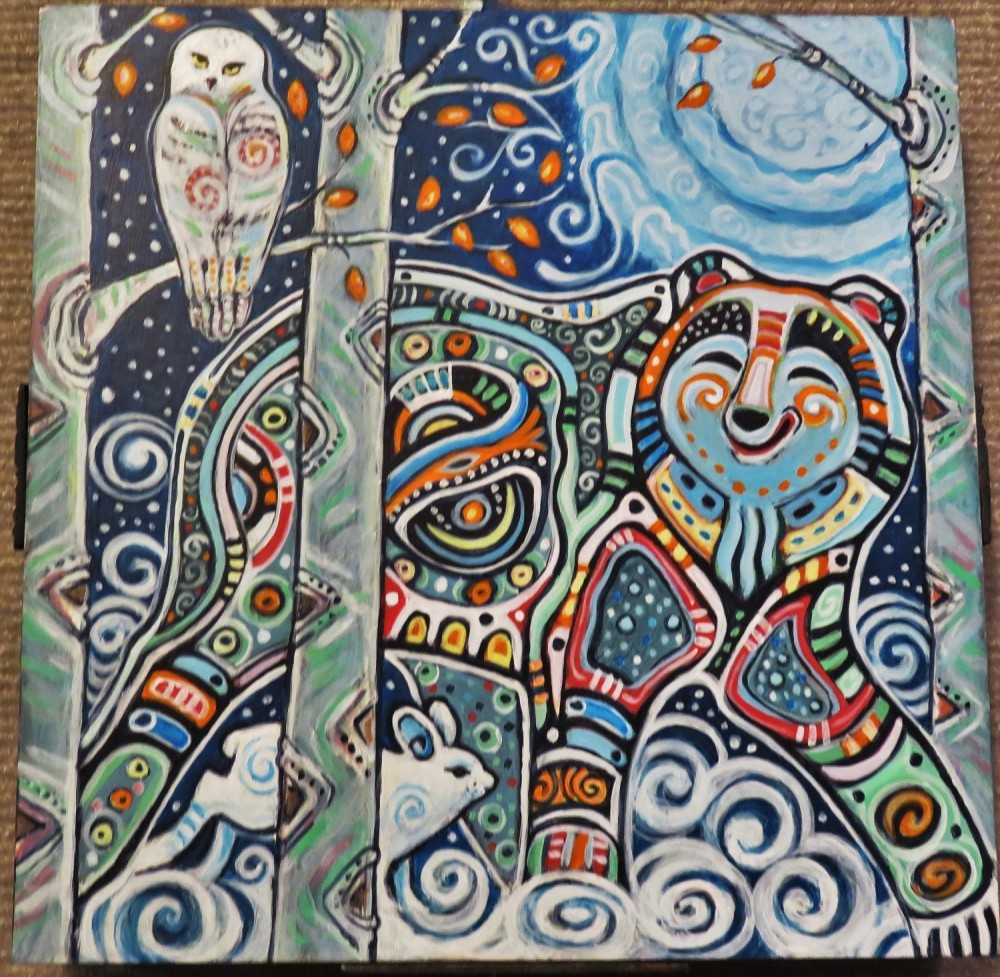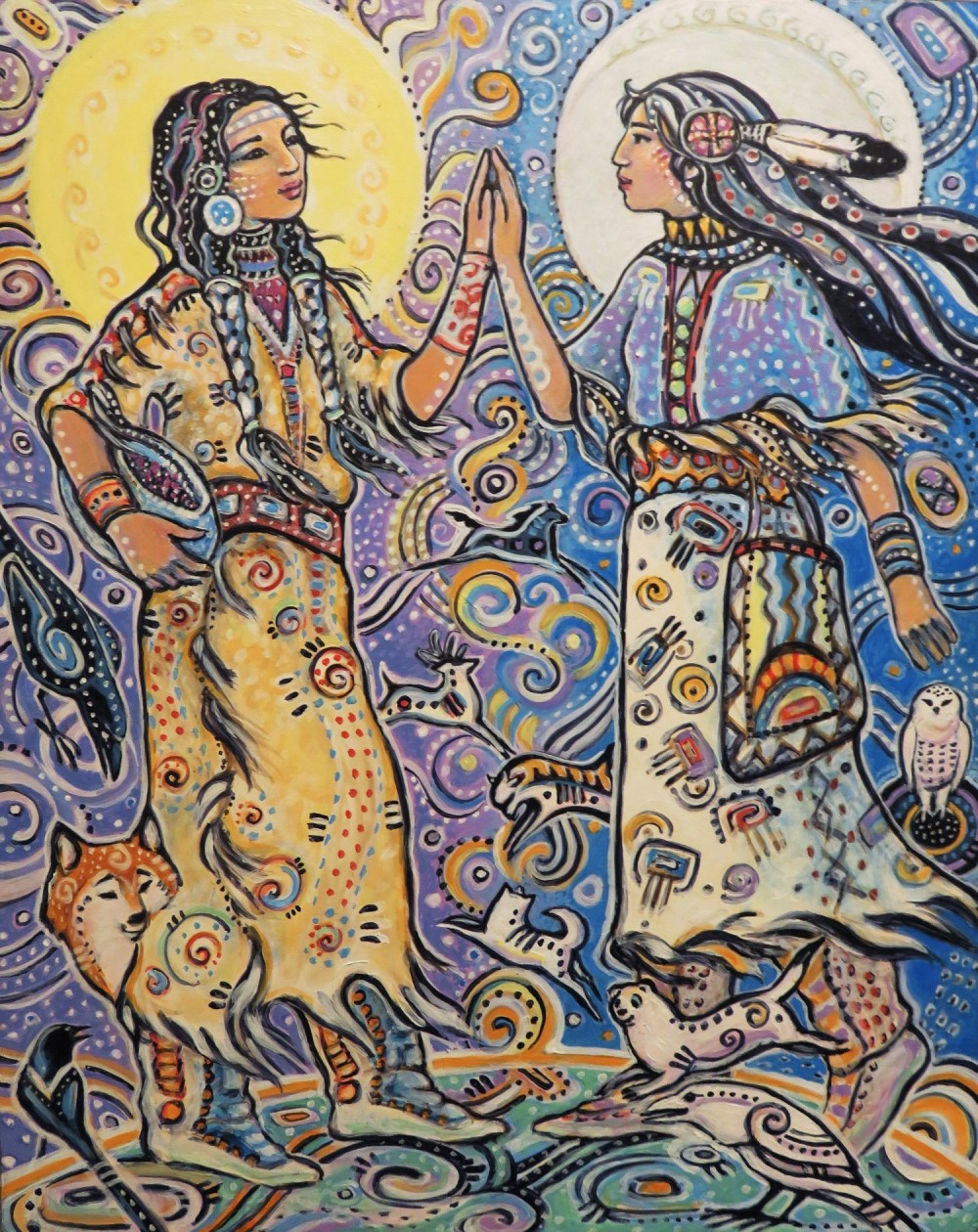 People of the Salmon

- 11x14"
People of the Salmon

11x14"

w/black shadowbox frame, 3/8" profile x 2" depth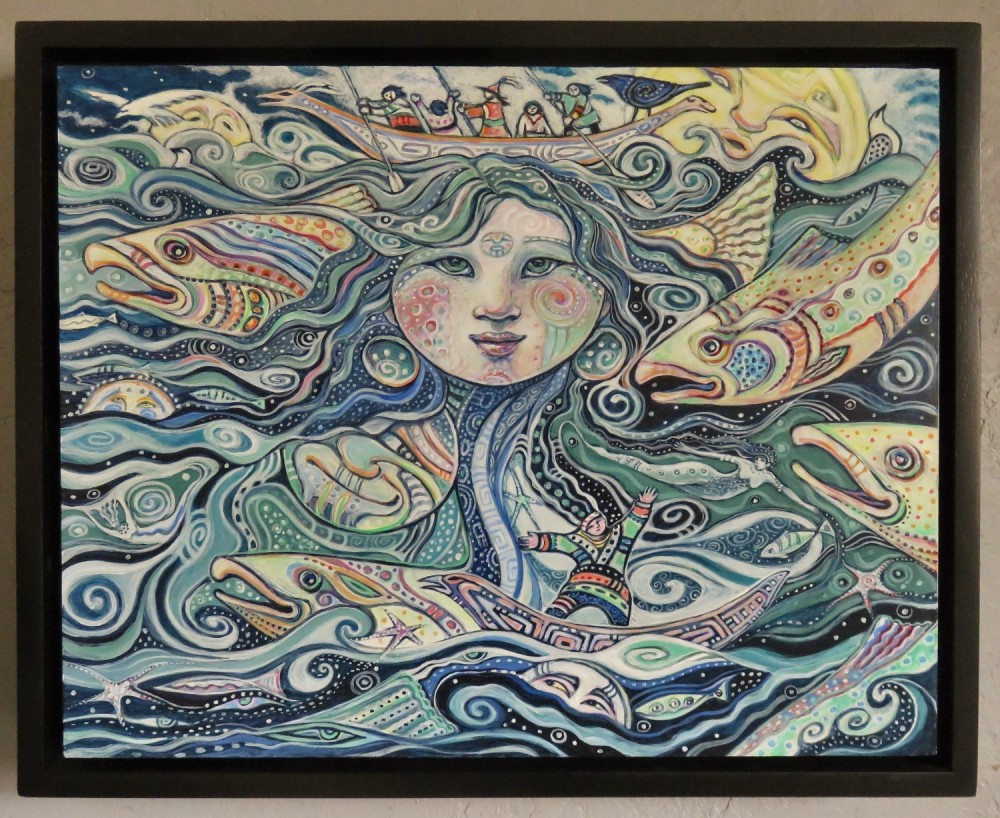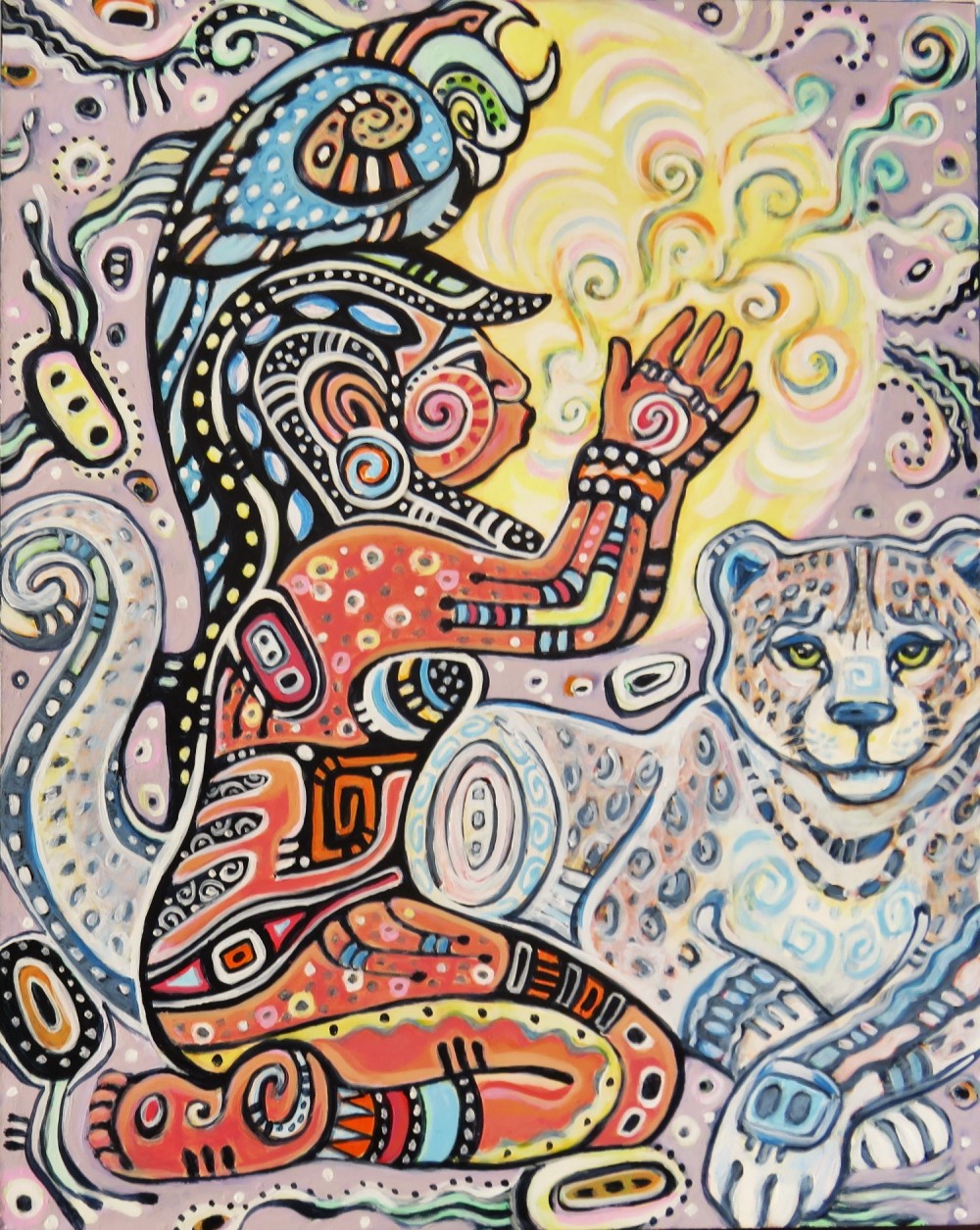 Ixchel: Mayan Jaguar Woman

8x10"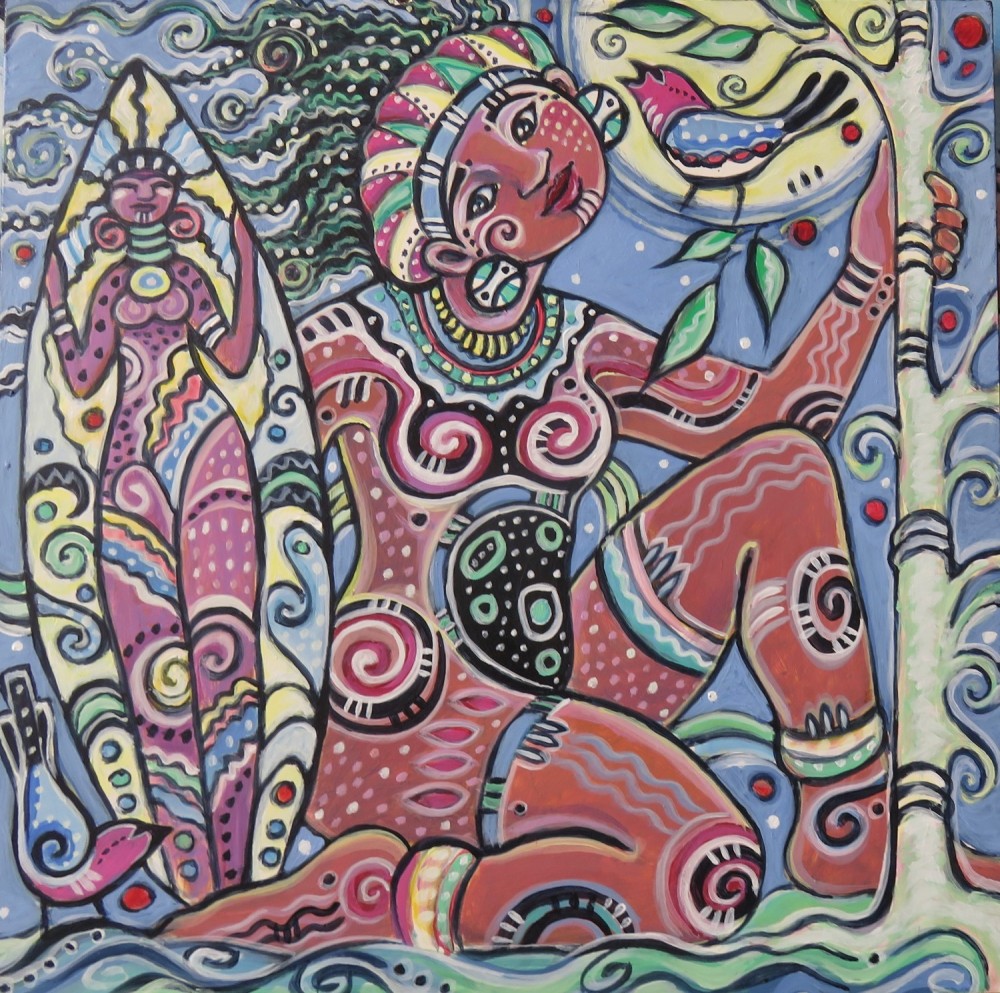 Okanadi: Protector of Women

- 8x8"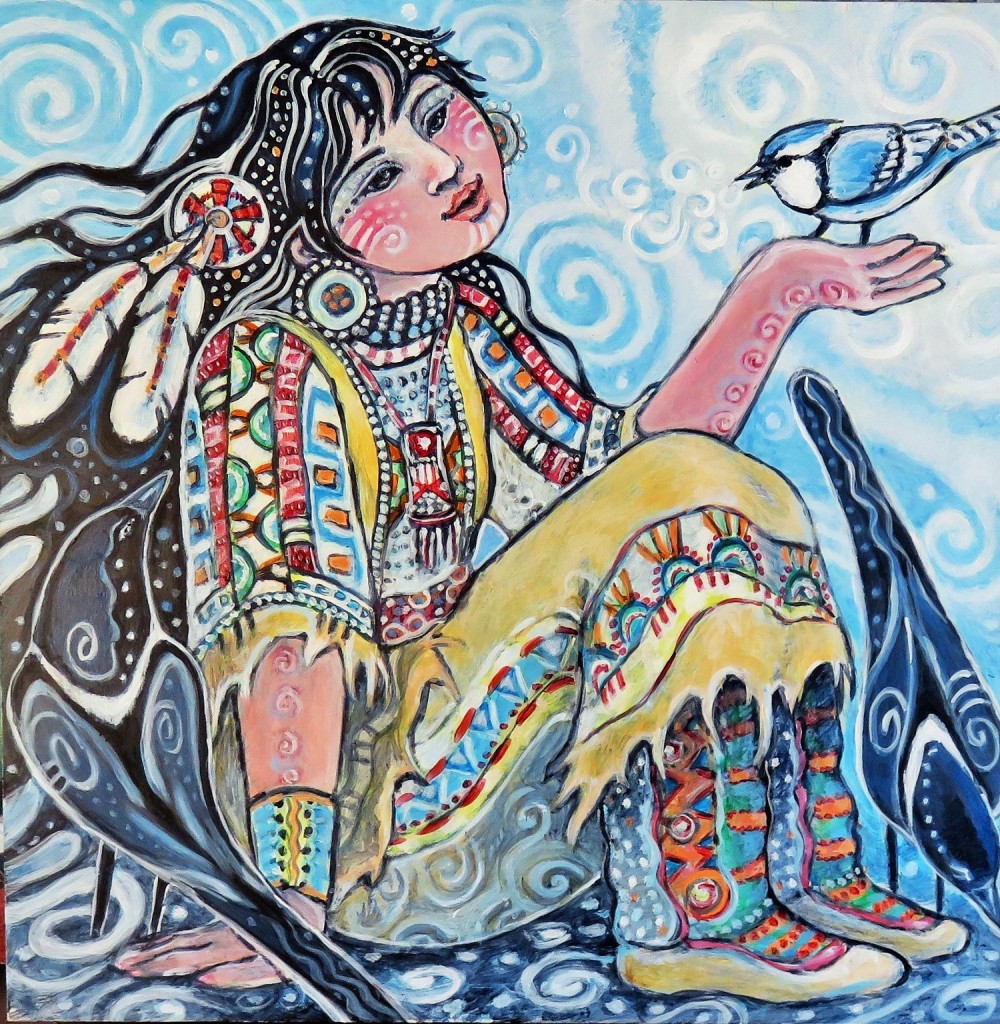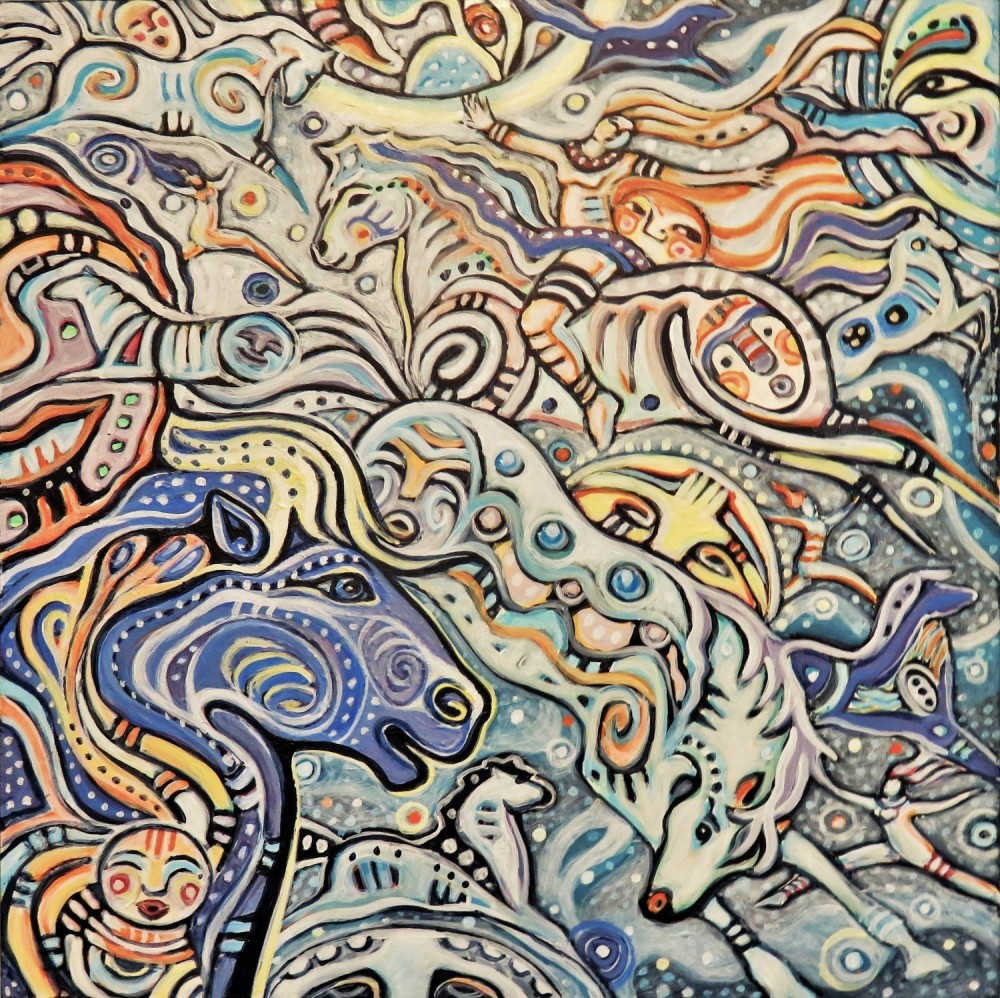 High Plains Folk

- 24x36"
Sisters of the Earth

- 24x36"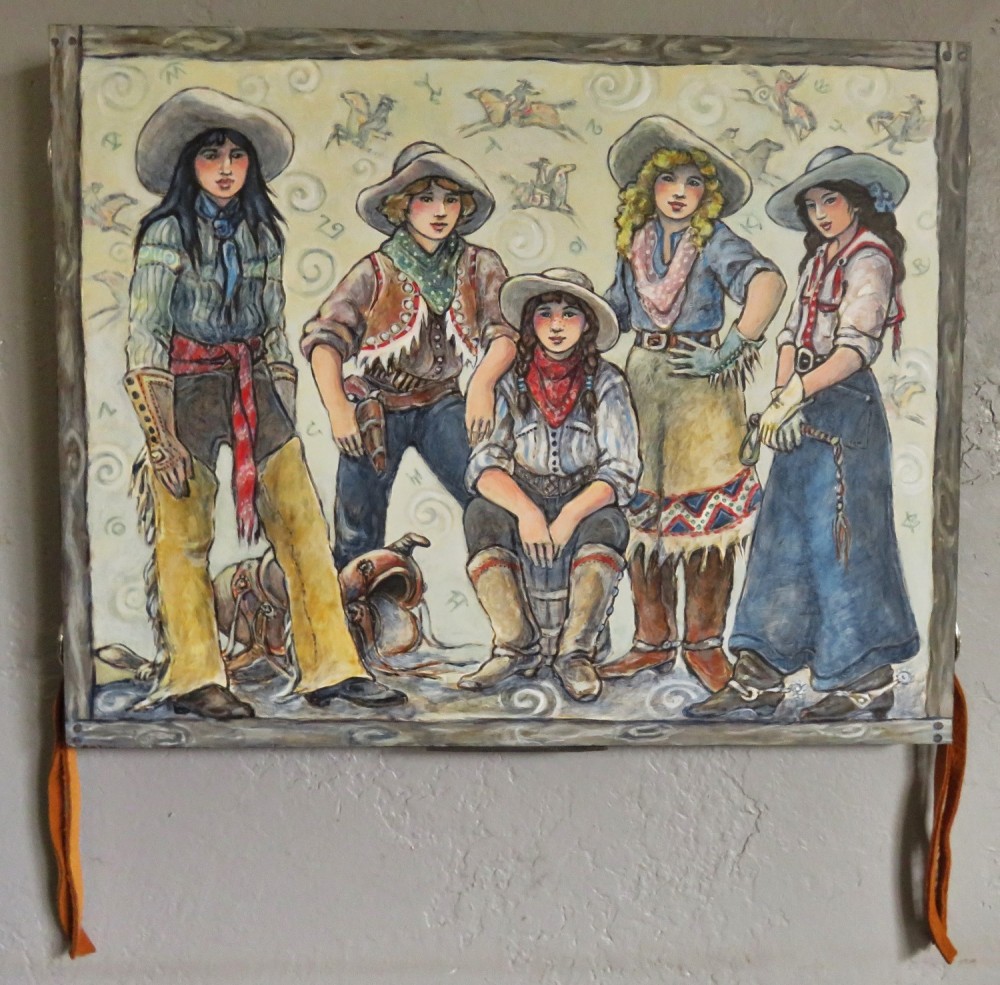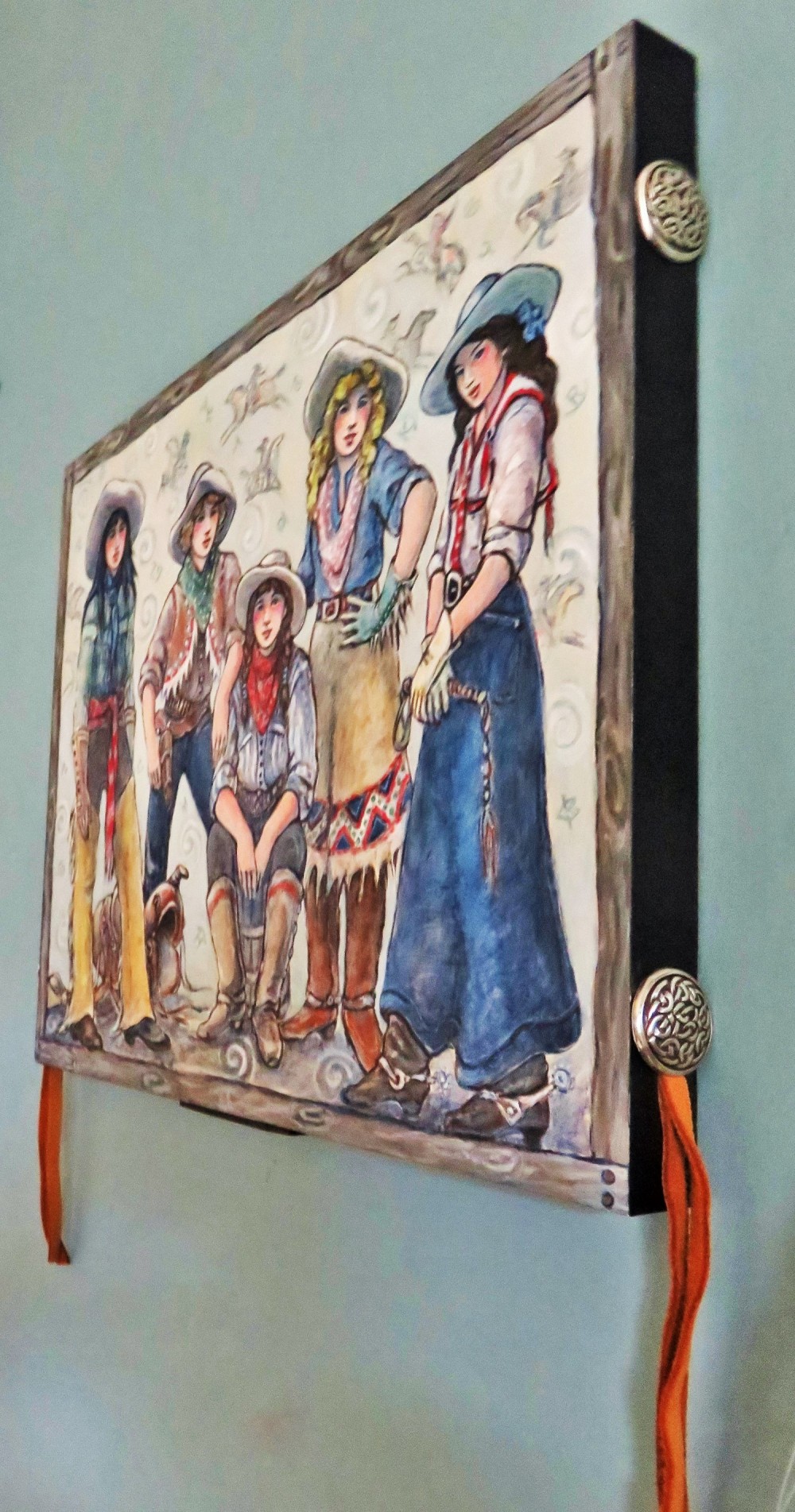 Leather & Spurs

- 8x10" w/Celtic Knot conchos & leather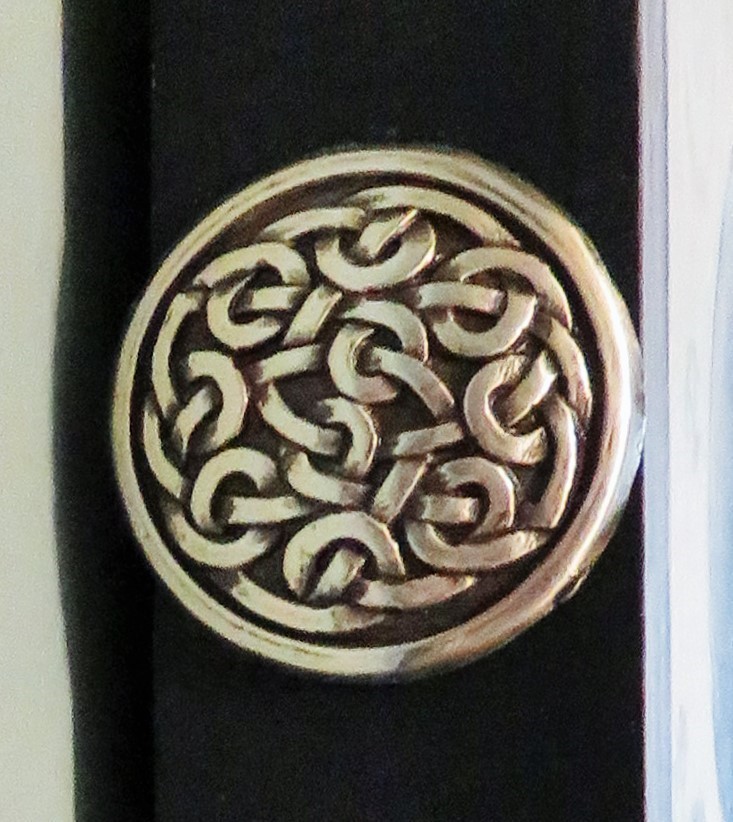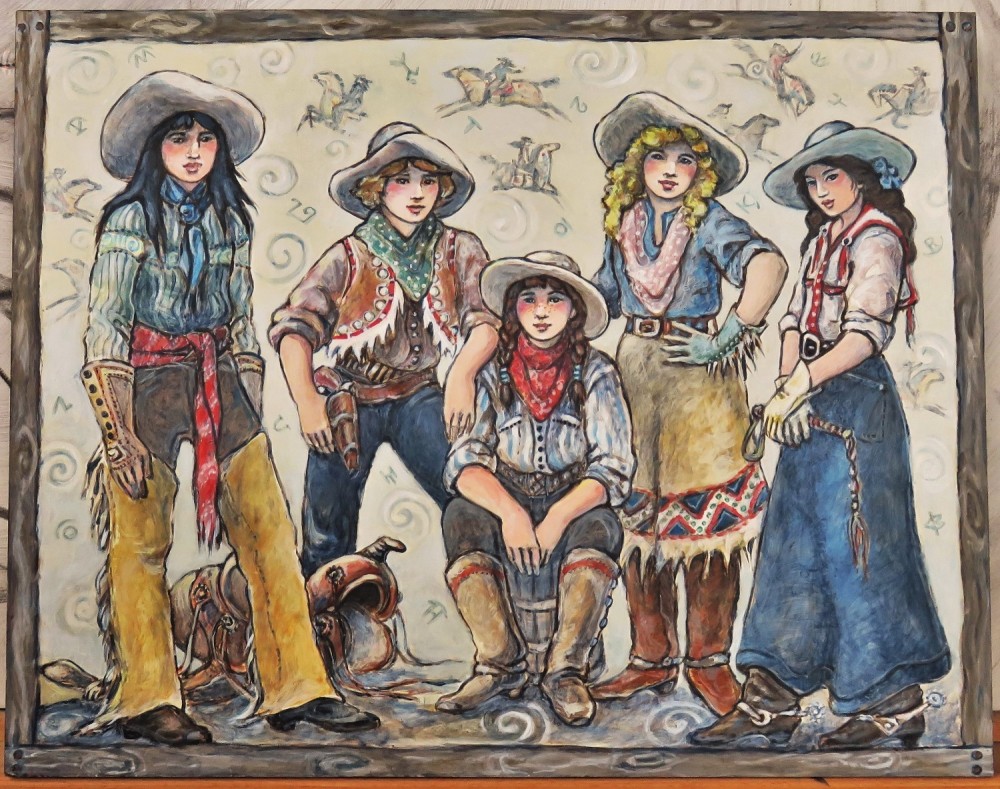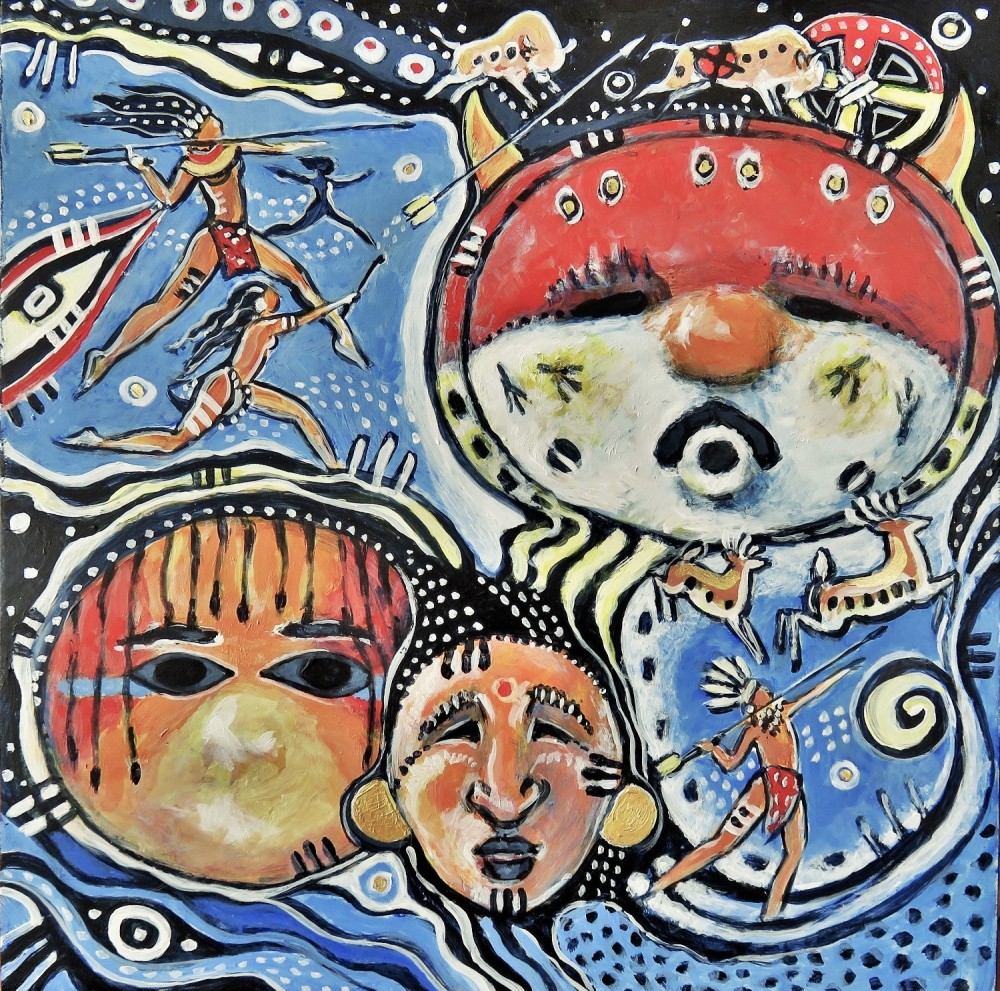 People of the Atlatl
- 8x8"

NFS
Some paintings are available in galleries. Please correspond the

initials

with their websites:
Latigo & Lace

=
L&L
www.latigoandlace.com
Augusta MT
Dancing Buffalo

=
DB
Facebook: The Dancing Buffalo
Virginia City MT
Beartooth Gallery

=
BT​​​
www.beartoothgalleryfineart.com
Red Lodge MT