I was raised near Seattle but my origin was Honolulu when it was still a territory. My father used to relate old Hawai'ian tales by the fire. I was very young but remember those times vividly. The rainy NW nights, his deep voice conjuring fantastical images, & our incredible Northwest Native lore sent my very young imagination in wild directions. l was a loner even then & spent much time in the damp woods, sitting in wet moss or climbing impossibly tall fir trees, smelling deliciously of pitch when I descended. Ravens were an integral part of the surroundings, always mystical, drifting through the shadows, laughing & imbuing lifelong images...

​The Hawai'ian tales, Pacific NW lore, & ancient cultures would run deep, far into my years. I've lived most of my adult life in the inland Rocky Mountain Region, 30+ years in Montana. There is a primordial connection between the diverse places and their ancient imagery; the very earth, waters & creatures. Not a day passes that I'm not dazzled by my surroundings & haunted by the history and prehistory.

I work out of my ​private mountain studio, in beautiful solitude, surrounded by my Horse Muses, cats, dogs, myriad wildlife, & my wonderfully supportive husband. ​​

​​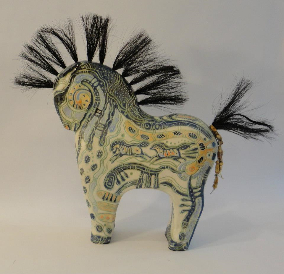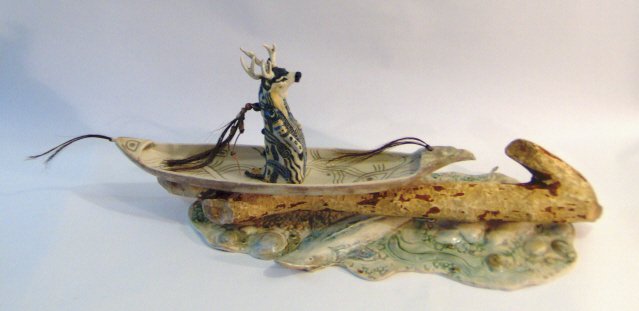 Copyrighted Images
All Rights Reserved​
Christine McKay 2015​
Kilnhorse Studio ~ Christine McKay ~
Clay and Paint


​​